---
About Us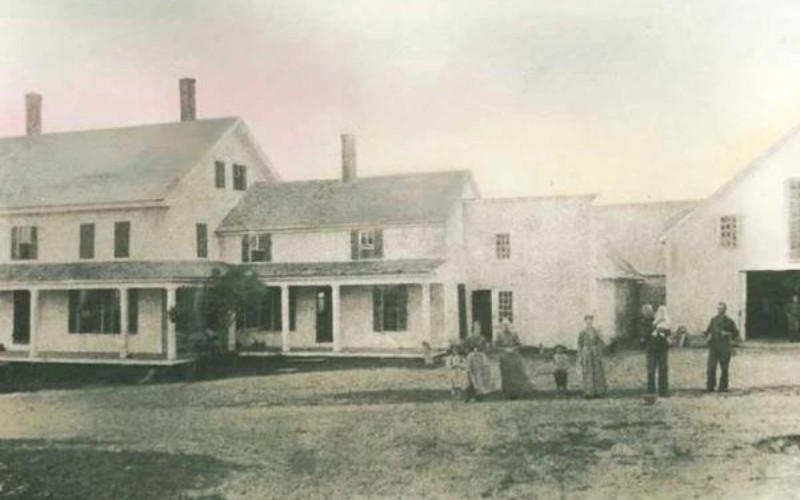 Osborne Farm Circa 1900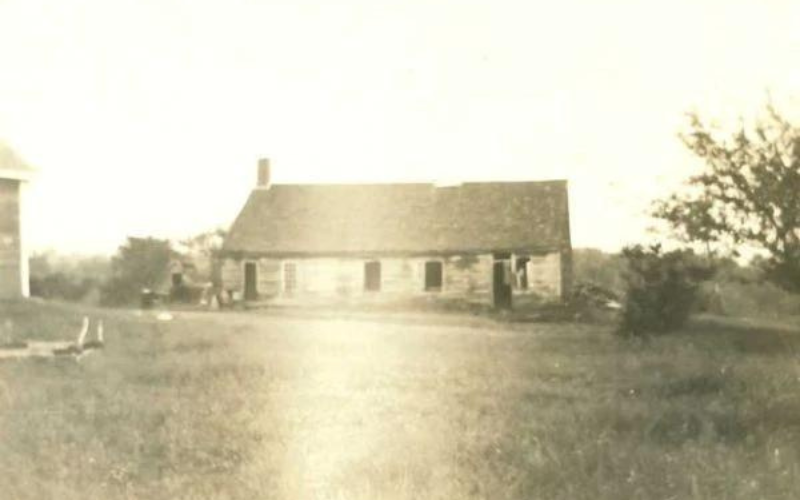 The original Osborne homestead. This home was moved and is thought to still exist in Massachusetts.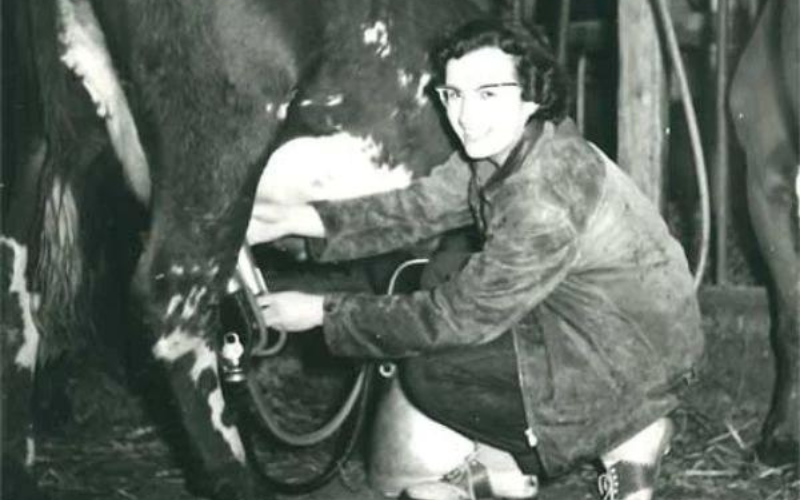 Louise Osborne milking a cow as a International Farm Youth Exchange Student.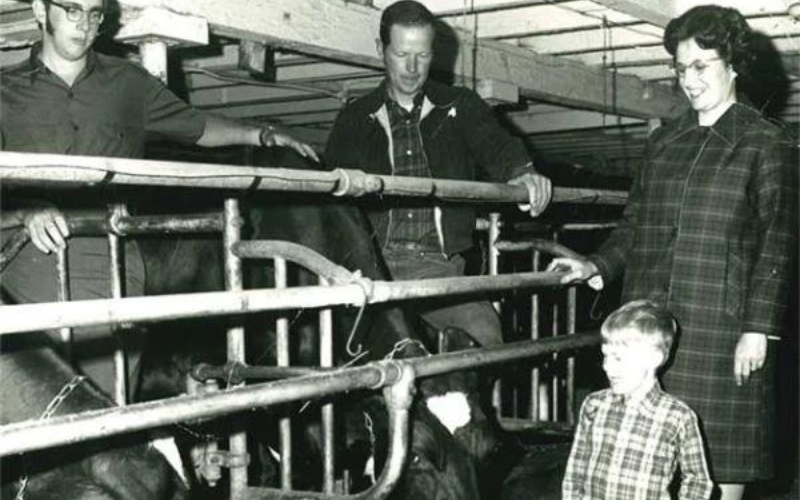 A family friend, David and Louise with a young Andy Osborne circa 1965.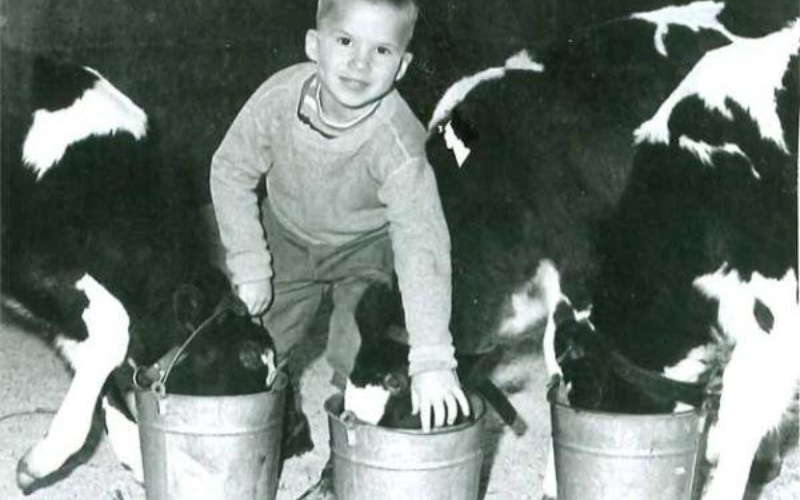 The Osborne's were in the news for triplet cows! A young Paul poses circa 1965.
The original Osborne's Hooksett Agway opens in 1987.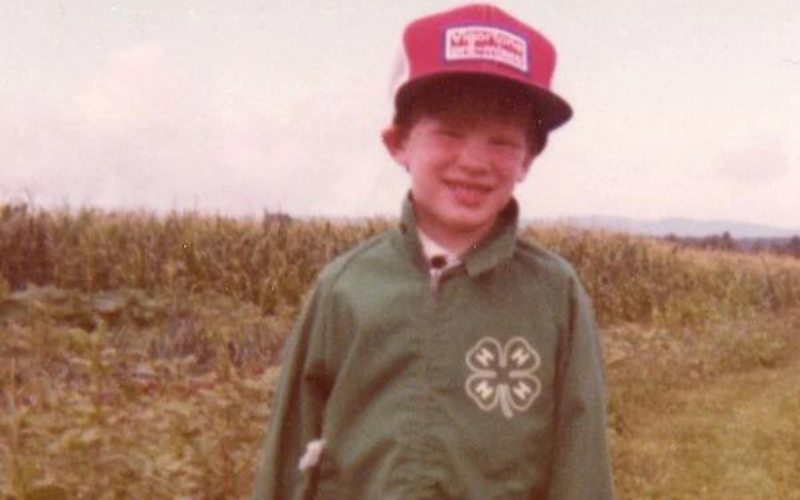 A young Tom Osborne in his 4H jersey. The Osborne's are dedicated supporters of 4H programs. circa 1982.
---
After nine generations, the Osbornes are still cultivating fertile ground that their ancestor Jacob Osborne first broke over 200 years ago in Loudon NH.
As children, brothers Andy, Paul, and Tom Osborne helped raise dairy cattle on that land, like their grandfathers before them. In 1987 their parents, David & Louise, opened their first Osborne's Agway Store in Hooksett, NH and with that, expanded the family's legacy. Since then, Osborne's Farm and Garden Centers have expanded to include two more locations in Concord and Belmont NH.
---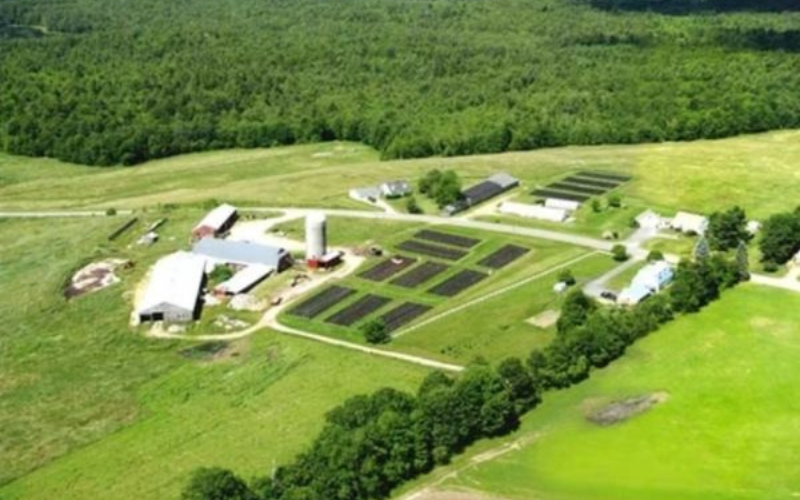 An aerial photograph of the Osborne farm showing greenhouses, growing fields and cord wood.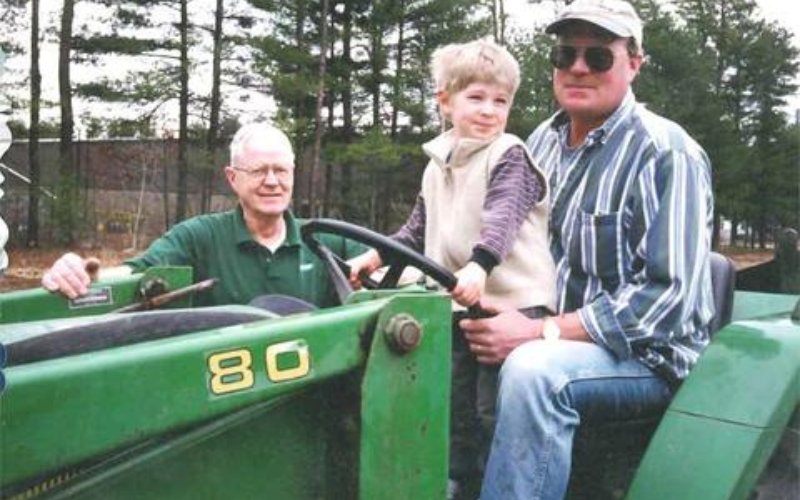 David, Andy and Andy's son Michael working on the tractor.
---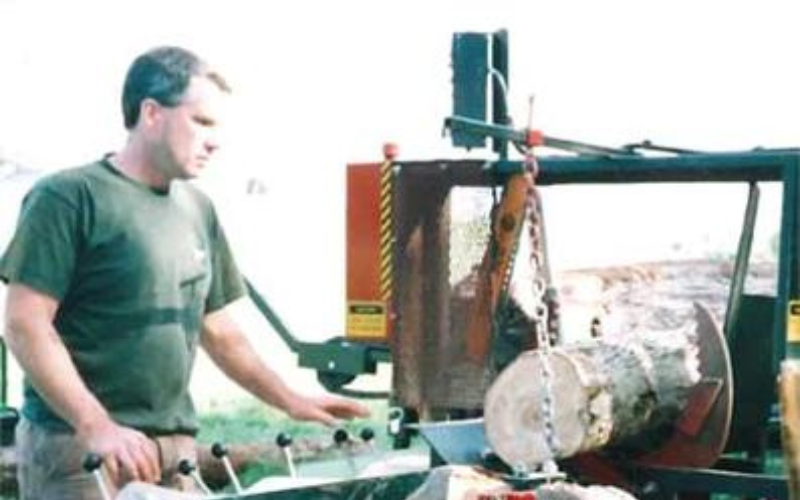 A younger Paul Osborne processes cordwood at the Osborne Farm.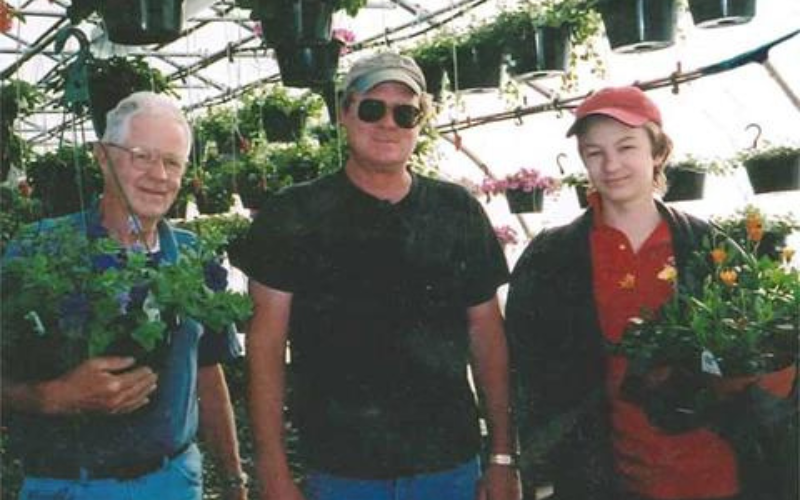 David Osborne with son Andy and grandson Timothy in the greenhouse at the farm.
---
The Osbornes continue to work on the family-farm
growing hay, bedding plants, and processing cordwood for the stores to sell, as they have done for over 35 years. When David and Louise passed in 2019, and their son Andy passed in 2022, Paul and Tom were proud to continue the legacy, managing the farm and the stores together along with their families.
A family-owned and operated business since it began...and as it grows!
We believe the heritage of the Osborne family speaks to our dedication for the community that we have been part of for the last 200 years. Our employees are some of our best customers because many of them are also part of that community; helping New Hampshire feed and grow what we love!
---